Art and Travel: Turning the Pages of Pre-History.
Sri Lanka features prominently in the travel journeys of many in terms of lush tropical forests, white sandy beaches and a vibrant culture. Lesser known is the island's pre-historic significance.
Scattered across the country, in the midst of dense jungle are caves containing man's oldest examples of art. These rock paintings and engravings offer a unique glimpse into the island's past, dating back thousands of years.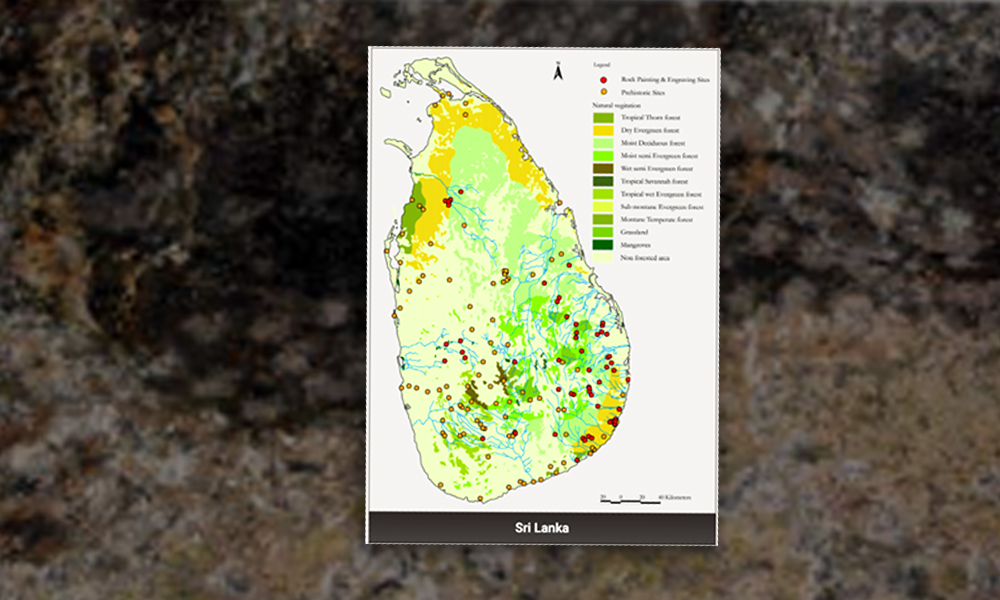 Centuries ago, our ancestors used natural pigments and rudimentary tools to create illustrations on cave walls. Colors for these paintings were derived from materials in and around the vicinity of the caves such as ash, different colored rocks/minerals, clay etc.; whilst sharp stones or sticks as well as fingers were used as means to draw the paintings. In general, these drawings tell the tales of daily life, rituals, and the natural world.
Starting our journey near the township of Ella, let's take a closer look at a cave that claims to hold the island's largest collection of rock art. Standing at an elevation of just over 1,200 meters, the Kurullangala cave is the home to several unique illustrations. These illustrations stand distinct in that birds dominate the drawings as opposed to other wildlife.
Venturing into the Ampara and Monaragala Districts; The Alugalge cave is the home to an illustration that is believed by archaeologists to be a meandering water flow.
The Hulannuge Cave also located in the Ampara District, is the canvas to two very intriguing drawings. A painting believed to be of a crocodile living in water as well as a more abstract illustration of the way a human is carrying water.
Last but not least, a glorious painting of almost 100 wild elephants, spanning 40 meters of coverage is depicted within the Vettambugala cave in the Monaragala District.
The above is but a glimpse of what is yet to be discovered which lies beyond the beaten path. Make Sri Lanka the next stop on your journey and get a deeper connection to our roots of civilization.  A unique twist to the usual activities, this is a chance of a lifetime to explore pre-historic art while travelling..